The twin room is our budget option suitable for 2 guests. The first-floor room has a large closet for suit-cases, backpacks, and more. There is a self-controlled air-conditioning/heating system and electric fan. Custom-made tatami beds keeps you off the floor and comes with a futon, fresh linen, towel, and yukata (cotton robe).
Check-in: anytime after 3 pm
Check-out: anytime by 10 am
*Sorry, we are not able to accommodate children under 13 at the guesthouse. Please consider booking one of our cottages, or Guesthouse tabi-tabi instead.
included
• Clean Towels and Crisp linen
• Toiletries (natural shampoo, conditioner, and body soaps)
• Use of the fully equipped communal kitchen
• Complimentary coffee and tea
• Free wifi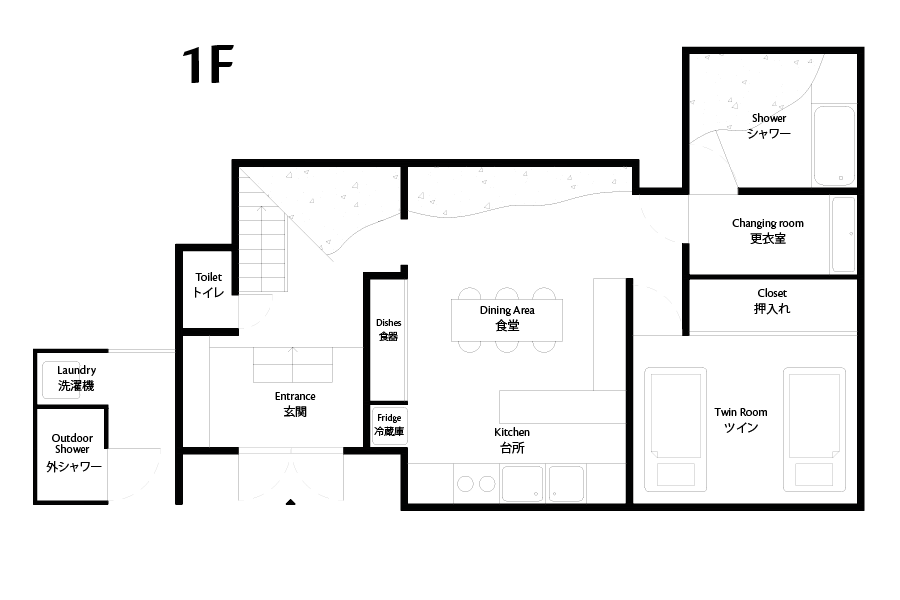 payment & refund policy
To confirm your booking we require pre-payment (100% of the accommodation rate). 50% of the deposit  is refundable if booking is cancelled more than 7 nights in advance. Deposits are non-transferable. If you wish to change your accommodation dates you must first cancel your original booking (above cancellation fees apply) then re-book with the new dates. Please don't book until you are absolutely certain you will be able to join us on your selected dates.  There are no refunds regardless of the circumstances for cancellations made less than a week in advance.